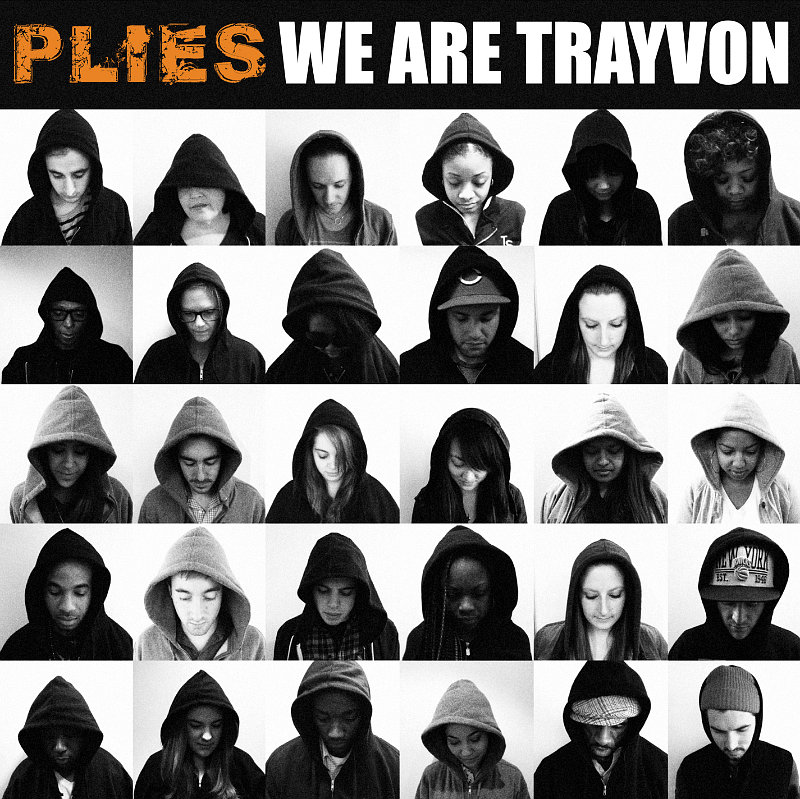 On my first full day in Korea a foreign co-worker, an American, picked me up at my apartment and took me for coffee before we walked to work. He gave me the lowdown on my new job and gave me some quick and useful tips about our neighborhood and Korean culture. Just as we were finishing our coffee and were about to head to the office, his tone changed and became much more serious. "Brian," he said, "if you should ever get in an altercation with a Korean, no matter whose fault it is, you need to know that the police will not be on your side." I could hear the emotion in his voice as he continued.  "They will assume you started it, and you will go to jail. The police are not your friends here." It was clear to see that there was a story, a personal experience, behind this advice, but I didn't ask about it. I was too busy trying not to laugh and not just because I'm a bit of a prick sometimes.
I know that was important advice offered in complete sincerity. I also know it's something many foreigners need to be told, but not black Americans. We were raised knowing this kind of injustice. Many of our parents have specifically talked to us about the fact that a presumption of innocence is something that will never be afforded to us and that we have to work extra hard to stay out of trouble because our margin for error in our personal conduct is so much smaller. So, yes, if you're a foreigner who has lived overseas in a country where you knew you could not count on or trust the authorities or the legal system to treat you fairly or to respect or protect your rights then you have inkling of the frustration, anger, humiliation and constant mindfulness that are an inseparable part of being black in America.
I say inkling because in Korea, like most foreign countries I've been to, the cops aren't particularly aggressive and actually prefer to avoid interacting with foreigners. This is the opposite of the U.S. where the police are extremely aggressive and seek out and target blacks (see New York's stop-and-frisk rate among many other examples). I also think it's somewhat easier to accept a second-class citizen status in a country where you are not a citizen.
The Martin Case
The reason the Trayvon Martin case resonated so strongly with many black Americans is because this ruling reopened a chapter many of us thought closed with the successful completion of the Civil Rights Movement. It is still understood by blacks that the authorities and legal system are things that are tilted against us and are things every black parent needs to warn their child about at some point. However, what was thought to be a thing of the past was the idea that an ordinary person could exercise authority over us, follow us or require us to explain our presence someplace because they decided we don't belong there, but the Martin case tells us that this is still acceptable.
I've tried to use my legal education to convince myself that this verdict was understandable; that this case was difficult to prosecute and that the jury actually did an impressive job of simply following the letter of the law, but I can't.
My hope in this case with an all-female jury was that they would be able to see Trayvon as a child (some of them were mothers and he was a child) and they would understand that a child would be scared to death if they were being followed by a man – first in a car and then on foot – and that maybe they would understand that an older teen might think he's big enough to protect himself, but they didn't. They saw the scary caricature of a black man and overlooked all the ways George Zimmerman caused and exacerbated this situation and decided that the 17-year-old boy's first crime was going to be beating George Zimmerman to death with his bare hands.
I can't get over the fact that our lawmakers keep making it easier for people to carry guns everywhere while simultaneously making laws that tell people they no longer have any requirement to try to avoid confrontations and can actually provoke them and still claim self-defense. The way case law in Florida is playing out it's hard for a person not to conclude they'll be better off killing someone they get in a fight with then they would trying to avoid a deadly conflict by firing a warning shot. Killing an unarmed teen allows a person to walk free, but a woman firing a warning shot to protect herself from a husband with a long history of domestic violence can get her 20 years, no lie. And for all those people who think Stand Your Ground was not a part of this case then you need to read the instructions about self-defense that are now given to juries in wake of this fight-incentivizing law and resulted in the jury in this case being told no one had to retreat or try to avoid confrontation. Well, except for Trayvon.
Another aspect of this case that has nothing to do with the courts or the government is the tactics being employed by the people siding with George Zimmerman. It is one thing if you can acknowledge this was a tragedy but think there was enough reasonable doubt to support the jury's verdict or that the law required this outcome. However, it is entirely something else to treat George Zimmerman as a folk hero and to try to argue Trayvon was the cause of his own death. The people who claim the latter center their argument on the character assignation of dead, unarmed teen. "He smoked weed." "He had stupid pictures of himself online." "He got in trouble at school." While these hardly seem like death penalty offenses to me, they clearly are to many Americans so long as the person committing them is black. This argument is something straight out of Reefer Madness that old 1930's anti-weed propaganda movie where weed was said to be a gateway drug to a life of crime. It might be more accurately said to be a gateway drug to the presidency if the last three are any indication.
Silver Linings & Obama's Speech
While there is no doubt this verdict was a major gut check for our country on where we actually are in terms race and how blacks are still never viewed as being innocent, there are some silver linings. For the first time in my life I felt like a lot of my white friends have actually understood some of the lingering racial issues that many blacks are dealing with regularly in their personal lives. They are also seeing how some of their countrymen really view blacks. They are getting to see this because it is so easy to talk about this case without explicitly mentioning race but nearly impossible to talk about it without a person's views on race being made clear. Just look at the interview with the one juror to come forward so far. She said race had nothing to do with the jury's decision and then made it clear she had viewed the case through a racial filter and had a complete inability to see Trayvon as child or as a person. Instead she only saw him the way 'George,' the proven liar, had described him: a suspicious black male.
Another important mar
k of progress for our country – and I don't think this can be understated -is that two of the most important people in law enforcement in the country, the President and the Attorney General, are black men and appropriately talked about their life experiences that affected the way they saw this case. I can't imagine their frank, informal and very personal stories didn't help some people understand better that every black man in America looked at this case and was able to think of a time where their mere presence aroused someone else's suspicion or caused someone to be fearful of them, not because of anything they had done, but because of the color of their skin.  They both explained how all black men feel they could have been Trayvon if the person profiling them had been as aggressive as George Zimmerman. They also explained the concern that has been stirred in all of us that people might be more aggressive now that they know there are no consequences for it.
However, the usual suspects loudly took issue with Obama saying something about the case. Honestly though, there is nothing I need to say about them. They are the same slightly veiled racists who don't see any tragedy in this situation at all, except for how Zimmerman has been victimized. And they are the same people who complain about everything Obama does and predicted black people would riot. The bigger story with these clowns would be if they ever said something supportive of their black president.
As for anyone more moderate who might take issue with our black president talking about how race has affected him, like I said in my piece on Clarence Thomas, there is no point in breaking the mold in terms of what our leaders look like if they cannot draw on their different life experiences. If you think the first black president shouldn't speak to America about race then the election of him was meaningless and purely an exercise in tokenism. I most certainly expect and want the first female president to be able to speak about gender equality and sexism. I want the first Hispanic president to speak to immigration issues, and I want any president who has lived overseas to be able talk about how that experience has helped make them who they are today and to be able to share how that colors their view of the world because it does just as surely as race and gender do.
Sidebar: Isn't it interesting the way all the gun rights people and the NRA who are supporting Zimmerman never use their normal rhetoric of arguing that if Trayvon had had a gun he would still be a live and would be walking free. After all, it would have meant he shot a man who was following him with a gun. Also, for more on the undertones of race that permeate this situation, please read my article on clueless racists.