1. Don't Over Plan – This one is easy for me because I'm lazy and hate to commit to things, but there are a lot of go-getters out there who want to make the most of every second they have on a trip. Obviously you have to figure out things like where you're going to fly into and perhaps out of, and there's nothing wrong with picking a few must-see places and events, but try to leave as much of your trip unscheduled as you can. One of the best parts of taking a long backpacking trip is that feeling you get when it finally dawns on you that you have no place to be and can, as a result, do anything you want. You'll meet people you'll want to travel with, find a place you want to stay at longer than planned and hear about sights that weren't in your book. By not over planning, you'll have the freedom to do this.
2. Pick the Right Hostel – The hostels you stay at can easily make or break a trip. What the right hostel means for you very much depends on things like what mood you're in and what you're trying to do while staying in a town. If you're traveling alone and trying to meet people and socialize, look for hostels that have a bar and just wait for happy hour. You'll have new friends in no time. If you're getting up at 5am for diving lessons then you might want a quiet family-run place. Backpackers can get pretty rowdy. If you want a mix of the two, hostels with bars never have a problem with non-guests coming by for a beer.
3. Booking a Hostel – In relation to the first tip, I usually only book a hostel for the first few nights of any given trip. Those first couple of hours when I arrive in a country are usually the most stressful, so I like to have a place to stay and directions on how to get there already sorted. Everything else after that I prefer word of mouth. People who have just come from where you're going will have better info than any website, even Hostelworld.com. That said, if you keep hearing rave reviews about a particular hostel, go on and book online. Internet bookings means a lot of places fill up well in advance these days. However, I've found a lot of places – even when their online status is full – still have a few beds left. If not, every town still has a few hostels and places to sleep that aren't listed online. I would never let an online status keep me from visiting a town I wanted to see.
4. The Internet is Your Friend – A lot of people worry about losing things while they're traveling: their passport, important documents, bank cards, you name it. Make scanned copies of whatever you can and send it to yourself via email or store it in a cloud. This means if you lose your stuff, you're just an Internet café away from getting some of it back. If you use this technique for things like banking info, encode it. Make all your 4's T's and all the 6's K's for example. Alternatively, you can also divide and spread the info out between multiple email accounts. This way, if you get hacked or, more likely, forget to log out while using a public computer, the info the hacker sees will be useless.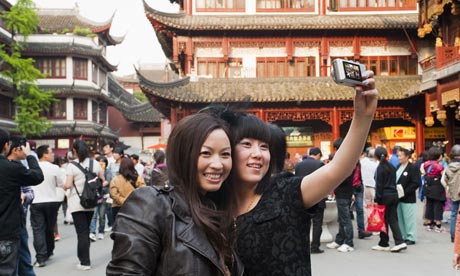 5. Upload Your Pictures Regularly – By the time you get to the end of a long trip, you start to realize the thing you're valuing most is the memory card with your pictures on it. There's also no shortage of stories out there of people who were just days from finishing an epic trip and had their camera stolen. Try to minimize this risk by uploading pictures often. Another tip is to have multiple memory cards. Maybe one for daytime sightseeing and one for… let's call it "bar hopping" aka the time you're most likely to lose it. This will also make it easier for you when you have to decide which pictures to show mom and dad.
6. Don't Keep All Your Money in One Place. Ever! – Keep your credit cards, bank cards and money split up. There is no time in any trip when all your cards should be in any one place, not even the hotel safe, as far as I'm concerned. When traveling, maybe have one card in your wallet, one in your travel belt and one hidden in your pack. When you get to a hotel room, no matter how safe you might feel, you should never leave them all in there. It's a pain to keep up with this, but the goal is to make it so that no one act of theft or robbery can cause you to lose all access to your funds.
7. Always Go With Your Gut – If you're ever going somewhere or doing something and have an uneasy feeling about it, don't do it. I was in Bogota', Colombia, walking around and taking pictures. I won't get into all the things that made me feel uneasy, but the end result was I felt very uncomfortable, and I made the person I was with come with me to a more touristy part of town. I'll never know if something bad would have happened, but I prefer that a million times more than if something bad had happened while I was ignoring my gut.
8. Always Travel with Toilet Paper – No explanation needed here, but this might be the best tip on this whole list.
9. Checking Bags – A lot of people travel with bags small enough to be carry-ons on planes; I do not. Plus I always seem to end up traveling with big knives and large bottles of liquor for some reason. That said, I always make use of a carry-on and put enough clothes in it to get me by for a few days should my checked bag get lost. If you're going to a beach, make sure you carry your swimsuit in your carry-on. Nothing worse than being in Mexico for three days without swim trunks (screw you, American Airlines).
10. Look Into Local Festivals and National Holidays in Advance – This has been a hard learned lesson for me. There's been many times where I've shown up in a town or village just in time for some amazing festival I had no clue existed. Likewise, I've shown up in towns and just missed a festival I would have LOVED to have seen. Similarly, I've been horribly screwed by national holidays that either shut down public transportation or made finding a place to stay very difficult and very expensive. Even worse, I've encountered some holidays where the selling of beer was prohibited for the whole weekend! So yeah, try to find these kinds of things out during the planning phase of your trip and plan accordingly.